Cashing in Ukraine, expanse after leaving the family.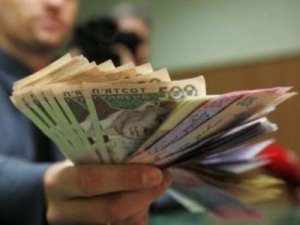 Previously concentrated, under the control of the Family, the cashing market quickly transformed. If three months ago a little more than two hundred enterprises were engaged in cashing, and general rules and tariffs were established, now thousands of such organizations have appeared. It is worth noting that cashing out has significantly fallen in price, because, unlike Family-owned enterprises, newly emerging companies don't pay anything to the budget.
The key link in the cashing mechanism continues to be commercial banks, which are financial centers, but also the most supervised and regulated among all participants in cashing operations. However, government agencies have not yet engaged in banking cleansing and the destruction of tax pits.
So today you can cash out up to two million hryvnias per month for seven percent without any problems. If the amount exceeds ten million, the cost of cashing is reduced to six percent. By the way, cashing out at the "Family" cost the business from nine to twelve percent, but about three percent fell into the budget. Today, nothing is deducted to the budget, all profits are distributed between the organizers, the bank and the covering bodies, in the role of which are still the prosecutor's office, the SBU, the Ministry of Internal Affairs and the tax.
The attention of the National Bank for cash
But the cashing market is not completely chaotic now. This is mainly determined by the attention shown by the National Bank to banks that cash funds. The participants in this market testify that the number of such banks was reduced to twelve precisely thanks to the audits of financial institutions showing a large cash turnover.
Earlier, bank customers were given the opportunity to obtain a cache through a fictitious enterprise. However, this withdrawal does not apply to gross costs, therefore, it is necessary to regulate taxes. The result was the formation of such a demand for cash: only twenty percent of cash was withdrawn for cash on the black market, the rest are optimized for VAT and profits without withdrawing funds. Additionally, schemes for withdrawing currency to offshore and converting hryvnia to currency work.
According to experts, the problem of cashing can be solved by opening access to the tax service registers and statistics in electronic form. This will allow the NBU to control banks automatically, and not once every three years, as it is now. In addition to closing the cash-out scheme, such an initiative will enable honest banks to better evaluate borrowers and anticipate fraud cases. However, the government has not yet taken any action aimed at countering cashing.